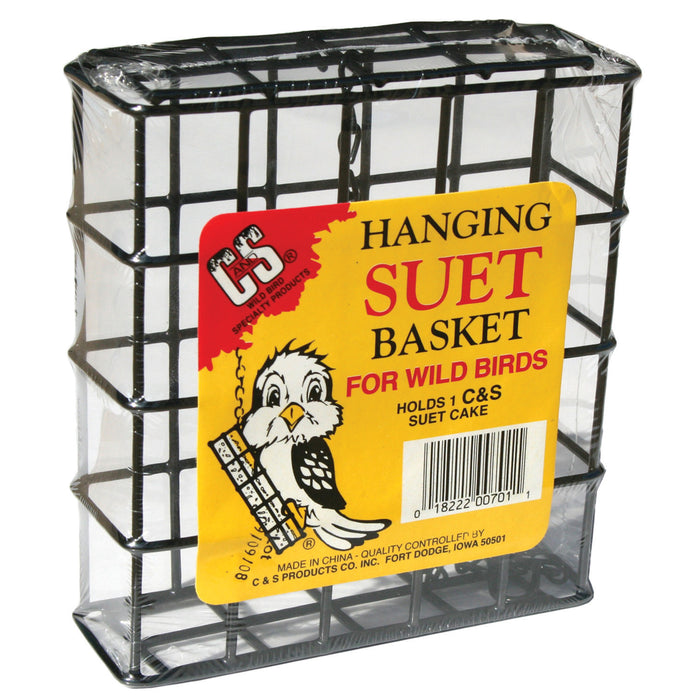 For single suet use
Plastic coated black wire basket with chain hanger
A necessary key to successful wild bird feeding
Small Wire Suet Basket is 1.5" D x 4.5" W x 5" H. box feeder constructed from .5" x .5" plastic-coated wire. Holds 1 suet cake. Will also hold fruit, bread, and donuts. Includes hanger and hook. Suet baskets are a necessary key to your successful wild bird feeding.
Hang in appropriate place and fill with suet or seed cake.