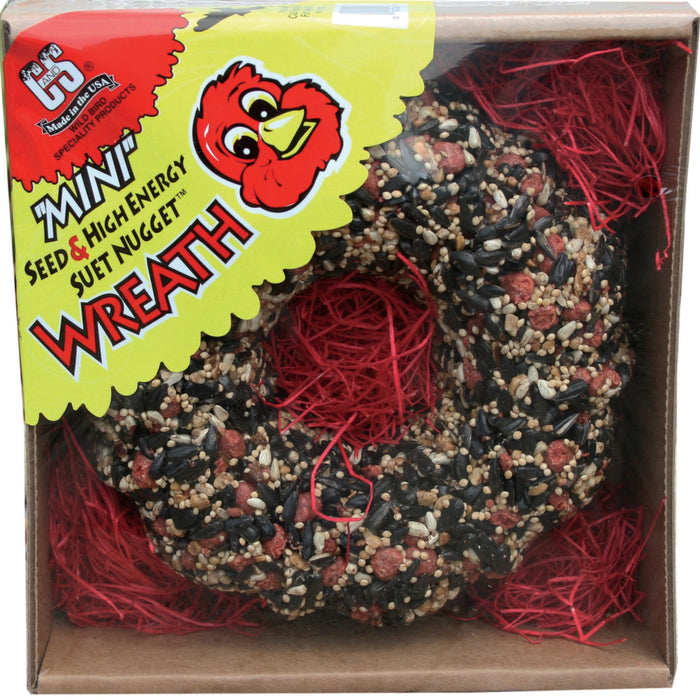 Mini Seed / Nuggets Wreath
Our snak cakes fill a variety of wild bird feeding needs and we use the highest quality and cleanest seed available today
Our unique formulations combine the finest in fruits, nuts, and seed
Wild bird acceptance is overwhelming and confirmed by independent research
Seed wreaths make great gifts!
Seed cake that is held together with gelatin and are mixed with the finest nuts, fruits and seeds. Snaks™ create less mess, less waste, and are longer lasting than regular wild birdseed mixes. They attract the same wild birds as seeds.