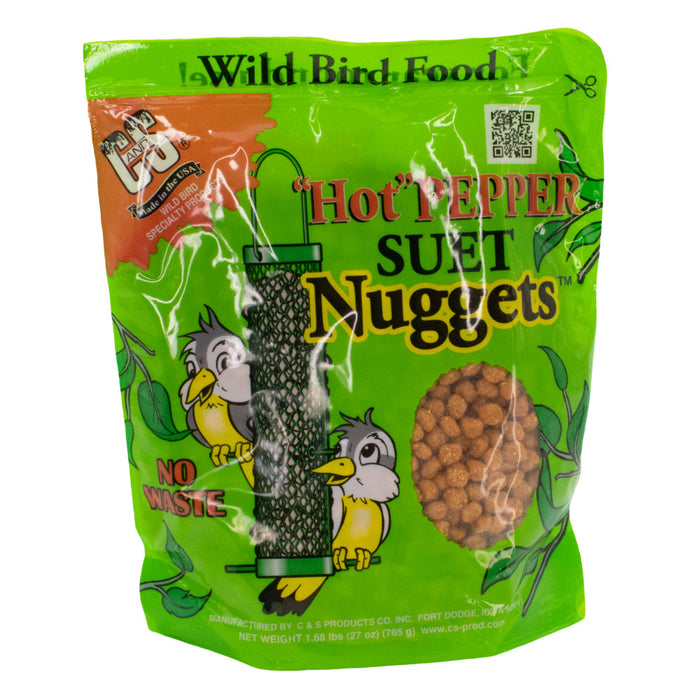 May deter squirrels from your feeders
Attract more birds & fewer squirrels with hot peppers

Easy to serve, no-mess & no-waste nuggets

It's suitable for year round use and comes in a resealable package ready for easy dispensing into your feeder

Made in the USA

Hot Pepper Suet Nuggets™ can be fed alone on a platform feeder or Nugget/Peanut/Sunflower feeder using 1/3" wire mesh. This formulation has a high-energy fat base and is processed even further to produce a soft nugget that is appealing to suet, insect and fruit eating songbirds . Ideal when mixed with 5-10 lbs. of seed in a traditional feeder. Resealable bag.