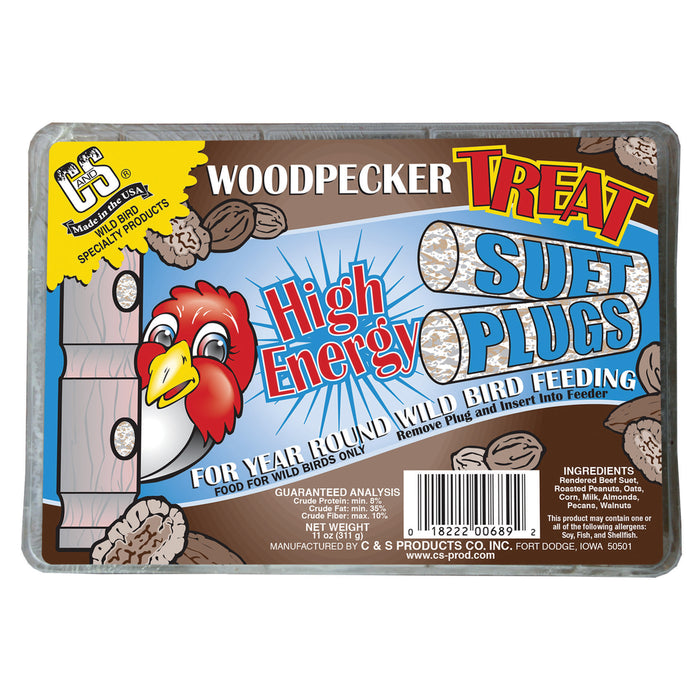 Woodpecker Treat Suet Plug
Includes beef suet, roasted peanuts, almonds, and pecans
Blending high quality beef kidney with a base of corn meal and roasted peanuts
EZ Fill feeders make feeding a snap
Provides needed energy to birds
Great for year round feeding
Remove plug and insert into feeder
Specifically designed for use in a Suet Plug Feeder, this is the most convenient and easiest way to attract Woodpeckers all year long.
C&S Plugs are meant to be used in wood plug feeders. For year round wild bird feeding. Simply remove the plug and insert into the feeder!
Remove from packaging and inert into holes of a suet plug feeder.