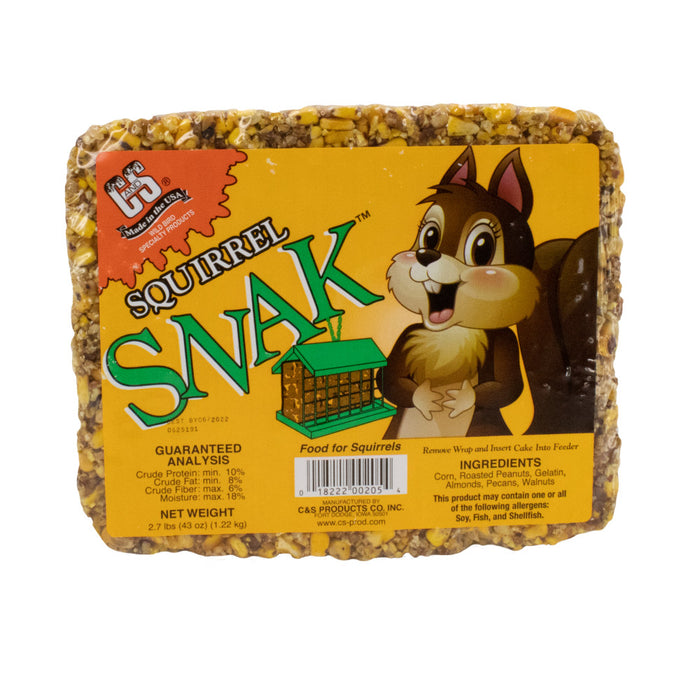 Innovative seed cakes create less waste, less mess, and are longer lasting than regular wild bird seed and they attract the same birds as wild bird seed.

Snak Cakes will fill a variety of wild bird feeding needs and we use the highest quality and cleanest seed available.

Unique formulations combine the finest in fruits and seed.

A gourmet meal for squirrels
Made in the USA

Remove wrap and insert cake into a suet cake feeder.

Store in a cool, dry place.