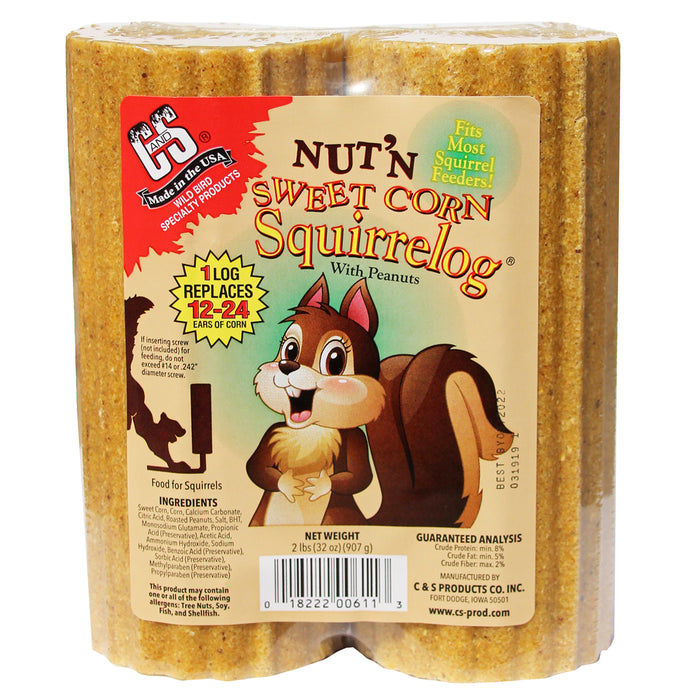 Nut'n Sweet Corn Squirrelog Refill
100% consumable and economically easier to use
Squirrelog produced with 100% ground Sweet Corn. This patented product is 100% consumable more economical easier to use and remains on the feeders resulting in more entertainment.
One squirrelog replaces 12-24 ears of corn
Provides you and your family with hours of enjoyment from watching nature in action.
Nut'n Sweet Corn Squirrelogs™ are 100% consumable. They are economical, easier to use, and remain on the feeder resulting in more entertainment for the consumer! Can be used on most existing squirrel feeders.
1 Log Replaces 12 - 24 ears of corn! Refill pack for Squirrel Hangers and feeders with nails/spikes. Squirrelogs already have a nail/screw hole for easy refills. If inserting screw (not included) for feeding, do not exceed #14 or .242 inch diameter screw.
Remove from plastic and hang on your feeder.